After making the smaller IKEA Ribba Frame for display of LEGO minifigures, this is the second version.
This time the frame used is the larger sized Ribba frame. The middle portion is a gray LEGO base plate allowing total flexibility to place your minifigure collection.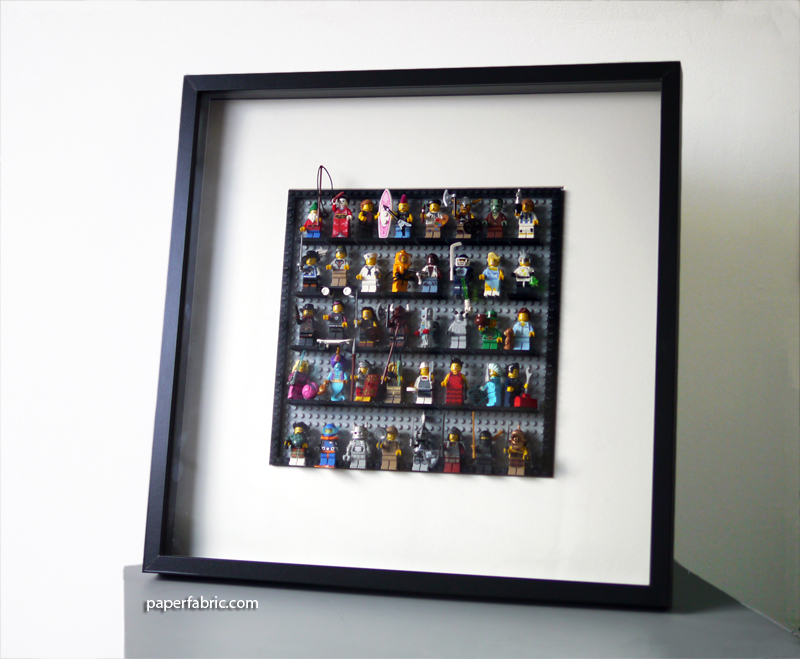 Hand Crafted Large LEGO minifigure display
Gray LEGO base plate backing provides neutral background colour to accentuate minifigures.
Base plate allows for displaying multiple minifigures in any configuration.
No cutting of any materials used allows everything to be re-purposed in future.
Like the LEGO minifigure display but don't have the time or tools to make it? Contact us to customize one for your collection.